Scott Club Mission Statement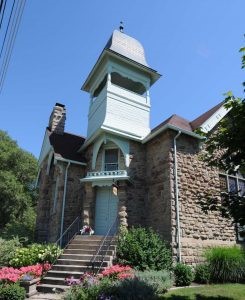 The Scott Club fosters inclusive community engagement by providing a historically significant South Haven landmark as a center for the advancement of culture, the arts, education and fellowship.
Scott Club Vision Statement
The membership's vision is to be good stewards of the Scott Club and its mission by being fiscally sustainable, offering relevant programming, increasing diverse, involved membership and extending charitable partnerships.
Executive Board
Officers
Officers are elected during the spring for a one-year term that begins on July 1. They may hold that office for three consecutive terms. The outgoing President will remain a voting member of the Board for one year after term expires.
President – Joan Bonnette
1st Vice President – Carol Anderson Kunze
2nd Vice President – Paula Manley
Recording Secretary – Mari Fifelski
Treasurer – Joan Hiddema
Immediate Past President – Anna Krajecki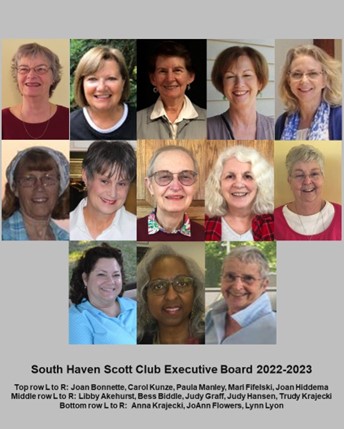 Directors
Directors are elected for two years. They may hold that position for three consecutive terms.
Libby Akehurst
Bess Biddle
Judy Graff
Judy Hansen
Trudy Krajecki
At-Large Appointments
Vacancies during any term may be filled by appointment by the President. The Membership Chair is a voting member of the Board.
Membership Co-Chairs: Jo Ann Flowers and Lynn Lyon
---
Board Meetings: 2nd Tuesday at 1:00p.m.
A Zoom option may be available.
All members are welcome to attend, and are requested to contact info@scottclub.org in advance if they would like to attend.
---